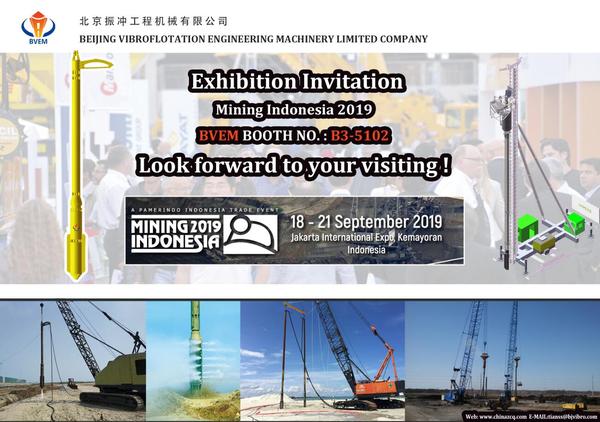 BVEM (Beijing vibroflotation engineering machinery co., LTD.,) will be there with warm and smiling reception.
Getting full preparation for this exhibition,BVEM will give a live all-round show and display of the vibroflotation products as well as the construction process. The experts will also give you a professional explanation on full of knowledge of vibroflotation technique (vibroflotation principle, equipment selection, vibroflotation design, vibroflot assembly and commissioning as well as construction process).
BVEM wil be on Booth B3-5102 , looking forword to your coming.