As a extension of vibroflotation technique, bottom feed method created a larger range of vibroflotation application. In terms of its feature, vibroflotation can be conducted to treat the foundation in those projects even under following situation:

1.Silty or silty clay soil with undrained shearing strength less than 20Kpa
2.Underwater or offshore stone column construction
3.Projects under the strict controlling of pile diameter
4.Place where the water resource are used in limitation
5.Place where the waste water are strictly prohibit to discharge
Bottom feed method vbroflotation construction need a special vibroflot equipment with bottom feed system to conduct. This professional equipment are commonly composed of :
1. Electrical or hydraulic vibroflot system ( vibroflot, damper, extension tube and electrical cabinet )
2. Feeding system ( feeding tube , damper )
3. Stock bin system ( double bin or single bin )
4. Material supply system ( lifting hopper )
5. Controlling system ( Valve controlling , air pressure controlling, material level controlling )
Due to the diversity of engineering condition, bottom feed vibroflot need to be customized for production.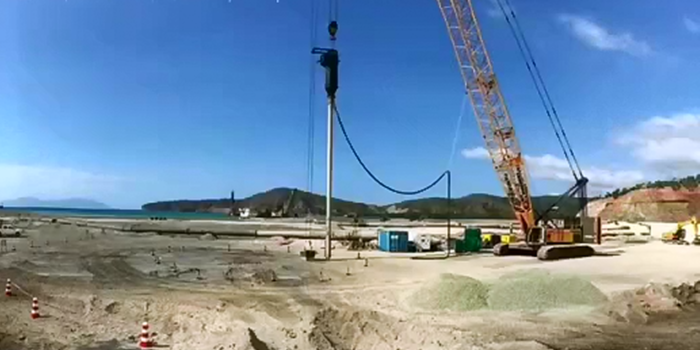 Crawler crane type Bottom Feed Vibroflotation Stone Column Pile Machine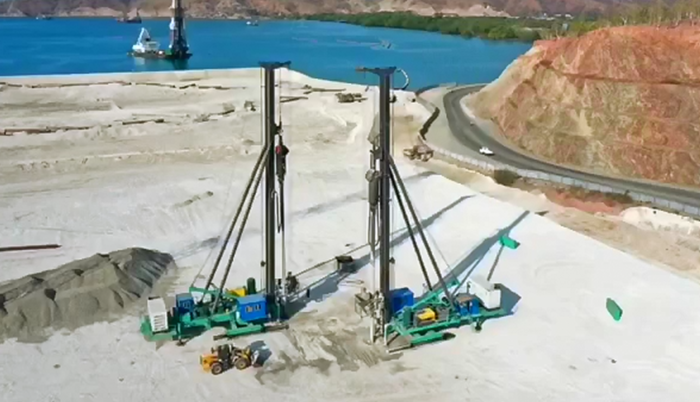 Pile frame type Bottom Feed Vibroflotation Stone Column Pile Machine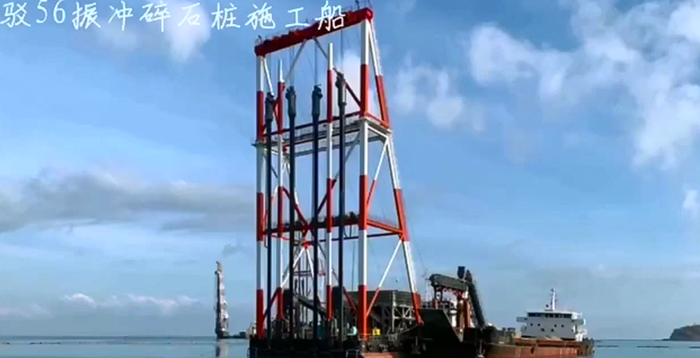 Vibroflotation Stone Column Pile Construction

The whole process service from BVEM
1. Customized produce the bottom feed vibroflot accordding to the client's project requirements.
2. Providing equipment installation and commissioning and bottom feed vibroflotation construction guide in jobsite.
3. If need, we can provide customer with construction planning and labor subcontracting services.