Recently, the construction of three shiplocks in the sub center of Beijing has started, and the foundation of the project is reinforced by vibro replacement stone column.
As a local enterprise in Beijing, Beijing Vibroflotation Engineering Machinery Co., Ltd. has the honor to contribute to urban construction by undertaking the foundation treatment works of this project.
In the construction of vibro replacement gravel pile, the filled crushed stone is vibrated and compacted section by section under the combined action of high-frequency vibration of vibroflotation device and high-pressure water flow. In this way, the filling and vibrating compaction are carried out until the ground, so as to form a dense gravel pile in the foundation and achieve the effect of soft foundation reinforcement.
In the next two weeks, nearly 4000 vibro replacement gravel piles will be driven in the foundation pit of more than 10000 square meters to fully improve the bearing capacity of the foundation.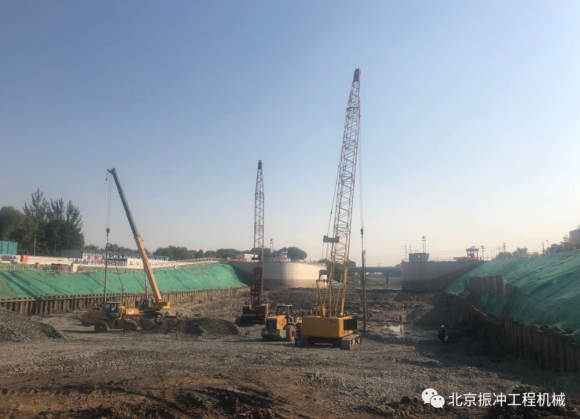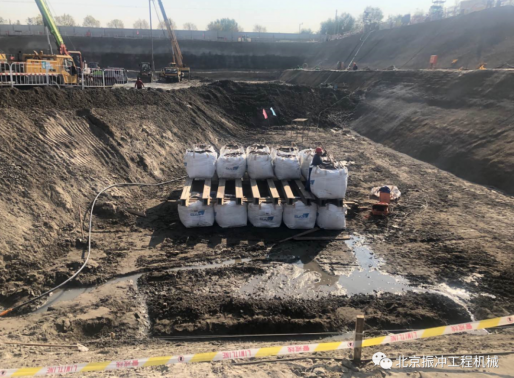 "At present, the project is under construction for the 104 m section of the main structure of the ship lock. The foundation treatment of the whole lock chamber structure will be completed by the end of this month, and the bottom plate of the ship lock will be completed by the end of this year, and the navigation conditions will be available in June next year."
According to reports, Yulinzhuang shiplock will take on the water running channel between Gantang lock and Yangwa lock, so that ships can overcome the water head difference between upstream and downstream of the river lock, and safely, stably and quickly cross the lock. "