Recently, Beijing Vibroflotation Engineering Machinery Limited Company(BVEM) and OVERSEAS CAMBODIAN INVESTMENT CORPORATION LTD (OCIC) cooperated in the project of vibroflotation sand compaction of Cambodian gold and silver island, and received good news of successful pile test.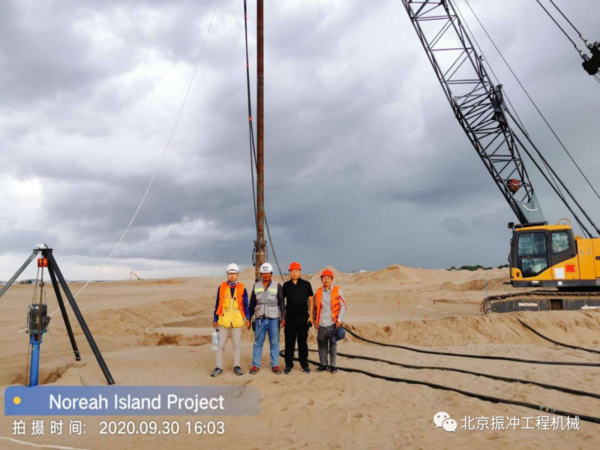 The project adopts BVEM 's high-power equipment-180kW vibroflotation device, and the pile test carried out from October 1, 2020. From the equipment mobilization and assembly to the vibroflotation construction, our technical personnel track the whole process of service.Equipment engineers teach local workers to assemble and explain the precautions in detail.According to the geological conditions, the technical engineers timely adjusted the construction parameters and optimized the process. To ensure original recorded data are true and concise, and the scheme is simple and easy to implement.In order to reduce environmental pollution, our technical personnel also proposed to adopt the water and gas linkage mode, which accelerated the construction progress and reduced the sewage discharge.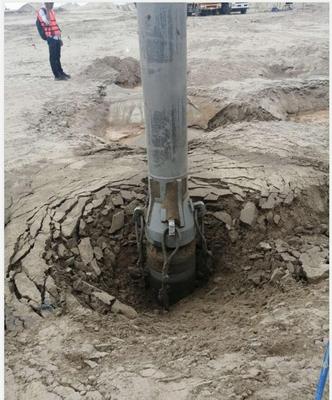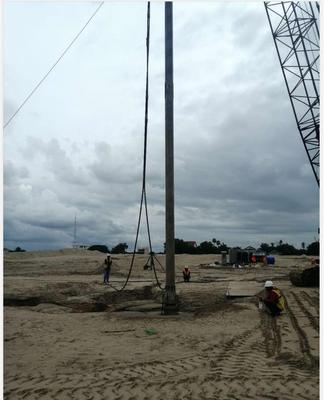 According to the inspection of Cambodia's third-party inspection organization, the site elevation was measured before and after the construction. The ground in the test pile area dropped by 60cm which shown vibro compaction effect was good. The number of standard penetration tests before and after the construction is obviously increased, which fully meet the design requirements.
During the construction period, Lord Fang Qiaosheng,the director of OVERSEAS CAMBODIAN INVESTMENT CORPORATION LTD (OCIC), visited the island for many times and expressed his approval for the construction effect. They immediately signed the equipment sales and service cooperation contract with our company, and invited our personnel to inspect the highway project of new airport in Phnom Penh.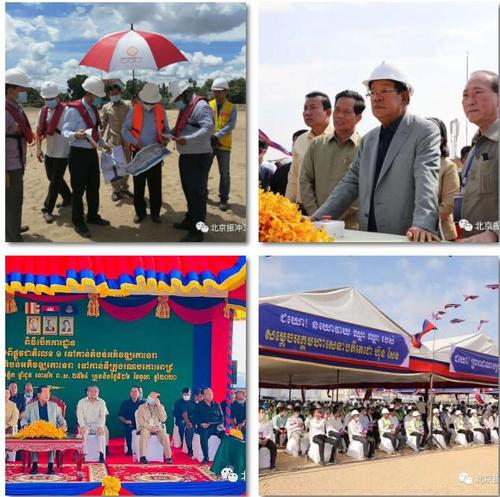 The planned artificial island area of gold and silver island is to execute 129 hectares. Due to the rainy season, project still in the reclamation stage, the vibroflotation construction on the island is in order.BVEM will closely track the progress of this project and continue to provide good technical services. At the same time, we should pay attention to the highway project from Phnom Penh to the new airport invested by OCIC, and contribute to the vibroflotation engineering of friendly country.