BVEM products are selected as the reference for the selection of vibroflotation specifications in book of ground improvement by deep vibratory methods published in Europe
Warmly congratulate BVEM electric vibrator products for being selected as the selection reference of vibrator specifications in the latest edition of ground improvement by deep vibratory methods.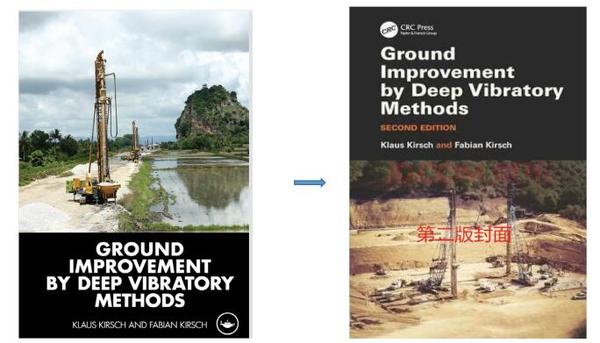 The standardized production of products has always been the standard that our company adheres to. This time, it is selected as the reference of recommended products of European Foundation Treatment books, which is a leap sign of the internationalization of our products and fully shows the high recognition of the electric vibrator products developed by our company in the world.
The selected recommended products are BJ426-75 and BJ402s-180 electric vibro impact device respectively. Over the years, the two products have also created many typical project cases of deep vibration treatment in the foundation treatment industry.
BJ426-75 represents a vibroflotation device with a diameter of 426mm and a motor power of 75kW. It was widely used in the foundation treatment project of the world-famous Three Gorges Dam as early as 1997. It is also an early project in China to introduce vibroflotation method to deal with large-scale projects.
BJ402s-180 is a vibrator with a diameter of 402mm and a motor power of 180kW. It is a high-power vibrator product in the current market. It is applied to the landmark foundation treatment case: the Vibroflotation Gravel Pile Project at the bottom of the dry method foundation treatment of Hong Kong artificial island. This project is one of the few offshore Vibroflotation Stone Column Pile Foundation Treatment Projects in the world.
Here, BVEM deeply appreciates the support and recognition of people in the industry, and looks forward to the wider application of BVEM products in the future, so as to make more contributions to the foundation treatment industry and vibroflotation construction people.