With the wide application of vibro compaction method, to achieve soil improvement better, vibroflot equipment has developed from the initial 30kW to high-power equipment, such as 180kW and 260kw.
Hong Kong No. 3 aircraft runway project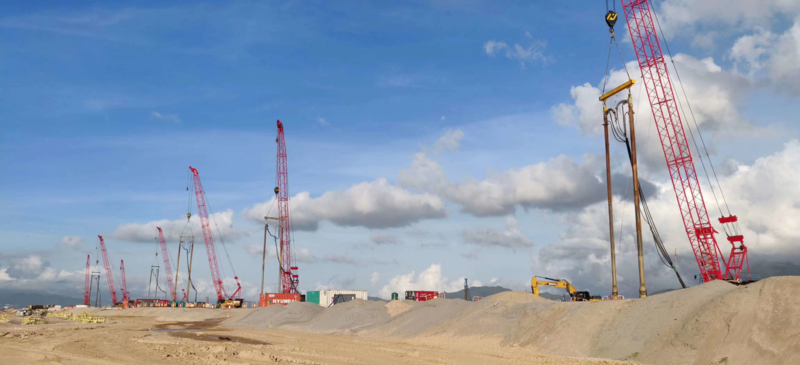 1.Project is the foundation treatment construction to build Hong Kong No.3 runway of airport. More than 20 sets 180kW and 200kW vibroflot and related construction accessories were adopted in this project.
2. Impact range of Vibro compaction reaches 4.2m.
3. The compaction effect meets the design requirements of 95% relative compactness.
260kW vibroflot equipment applied in Marsa Al arab phase 2 Dubai,Reem Island Development project Abu Dhabi and the Island Jumeirah Dubai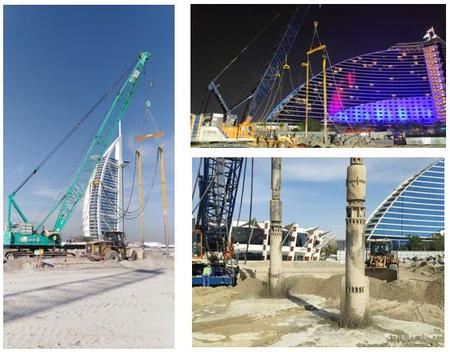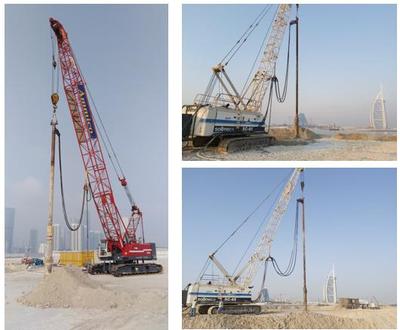 1. The compaction range of 260kw vibroflotation device can reach 5m.
2. The project adopts double hanging vibros with a depth of 18m.
3. Average boring hole time is 15-20 minutes, and compaction time is 20-25 minutes.