On July 4, 2022, the Vibroflotation Gravel Pile Reinforcement Project of the Bay Longbei fish pond revetment below an elevation of 305 meters undertaken by Beijing vibroflotation Engineering Machinery Co., Ltd. Vibroflotation Gravel Pile and plastic concrete cut-off wall project were successfully completed.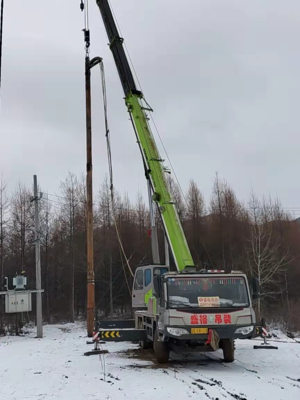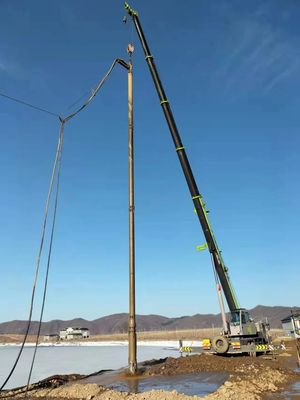 The project is located in beidianzi Township, Huanren County, Benxi City, Liaoning Province. The fishpond cofferdam is located on a small tributary at the flooded area of Huanren Reservoir and wanlongbei, in a "U" shaped valley within the watershed, in a strip shape. The total length of the dam is about 280m. The geological structure on both sides of the dam is composed of artificial backfill, diluvial silty clay and granulite with different weathering degrees from top to bottom.
Our company has developed a new technical field in the water conservancy dam foundation reinforcement project by combining the vibroflotation method with the anti-seepage wall technology, and has been successfully applied in this project. The project mainly takes Vibroflotation Gravel Pile as the composite foundation and the anti-seepage wall as the embankment slope protection to realize the reinforcement of the overall fish pond.
By adding two rows of Vibroflotation Gravel Piles on both sides of the central axis of the dam (the main position of the cut-off wall), it not only highlights the pervious consolidation function of Vibroflotation Gravel Piles, but also deals with the liquefaction of the backfill foundation, increases the compactness of the dam body, and increases the lateral shear resistance of the soil mass, so that the backfill layer of the dam body can reach the pre settlement of the soil mass around the cut-off wall before the construction of the cut-off wall. At the same time, Vibroflotation Gravel Piles reduce the damage of external forces to the anti-seepage wall, reduce the pressure on the wall, make the dam more stable, and the flexible anti-seepage effect of plastic concrete anti-seepage wall is more prominent.
The total work quantity of the project is 10694.69 meters. In the treatment of Vibroflotation Gravel Piles, our company uses 75kW vibroflotation equipment for operation. The average depth is 13.3 meters, the pile diameter is 0.8 meters, the pile spacing is 2.0 meters, and the pile layout form is rectangular pile layout. Adopt stones with particle size of 0.5-0.7 cm and saturated compressive strength greater than 85mpa, and the bearing capacity of the treated foundation FAK ≥ 150kPa.